Thank you for all you do to feed seniors in the Lehigh Valley! This page is designed for you to help you find what you need.
Pick Up Sites
Allentown, Trinity Baptist Church, 689 Hillview Road: 10:15 a.m.
Bangor, Senior Center, Blue Valley Farm Show Building, 707 American Bangor Road: 10:00 a.m.
Bethlehem/Allentown, Meals on Wheels office, 1302 N. Sherman Street: 10:00 a.m.
Bethlehem, Wesley United Methodist Church, 2540 Center Street: 10:45 a.m.
Bowmanstown, St. Luke's Innovations, 512 Bank Street: 10:30 a.m.
Cherryville, Hope Lutheran Church, 4131 Lehigh Drive: 9:45 a.m.
Easton, Green Pond United Methodist Church, 4411 Green Pond Road: 9:50 a.m.
Nazareth, Drylands UCC, 4415 Newburg Road: 10:30 a.m.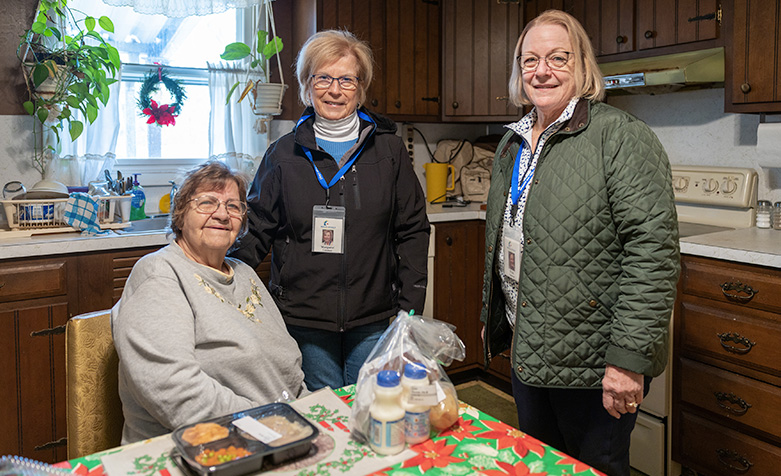 Stay up to date by subscribing to our weekly newsletter "The Weekly Bite!"