The organization is celebrating our 50-year anniversary this year and is proud of our history serving Lehigh Valley people in need.
Meals on Wheels of Lehigh County's history dates back to 1970, when a task force of concerned citizens began meeting with Lehigh County Commissioners to address the problem of malnutrition among seniors. On Feb. 1, 1971, 50 volunteers from Meals on Wheels of Lehigh County delivered a hot meal and cold bagged meal to nine clients on three separate routes.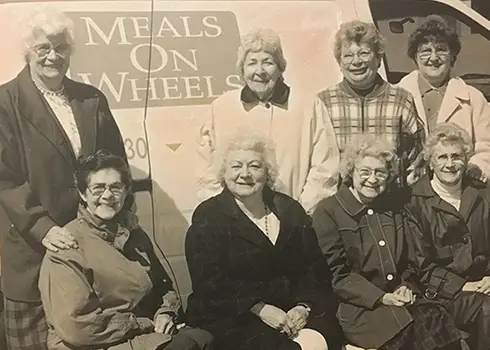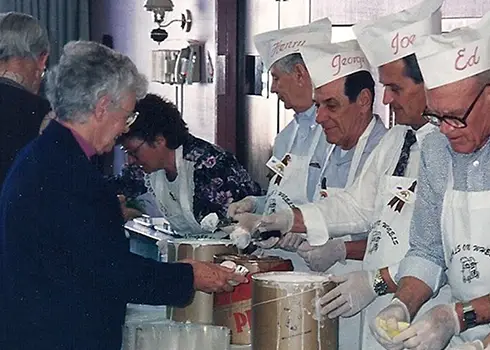 Also in 1971, the Mayor of Bethlehem's Task Force on Health and Welfare started Meals on Wheels of Northampton County (then called Bethlehem Area) to provide nutritious and well-balanced meals Monday through Friday to seniors, homebound individuals, and adults with disabilities. Under the direction of Board President Dr. Edwin Frey, the Meals on Wheels board and staff began serving meals to 15 clients on Valentine's Day, 1972.
In the fall of 2016, the Board of Directors from both these organizations began to meet to explore the possibility of a merger. A synergy grant from the Lehigh Valley Community Foundation and the United Way of the Greater Lehigh Valley fueled this process. After 2 years of collaboration and 3 distinct phases of planning, Meals on Wheels of the Greater Lehigh Valley officially began on Sept. 1, 2018. In 2019, the organization expanded into parts of Carbon County.