How We Serve
We are so much more than meals with smiles …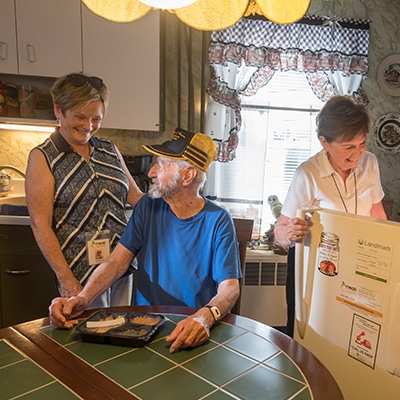 7Our delicious meals are made fresh daily and delivered to your home. Our meals are low-fat, low-sodium, and low-cholesterol. They're healthy and cardiac-friendly and feature locally grown produce and ingredients whenever possible.
Meals on Wheels of the Greater Lehigh Valley has a 10-week rotating menu prepared by a nutritionist. This menu meets the strictly regulated Pennsylvania dietary guidelines for older adults. Each meal contains 1/3 of the recommended daily values of nutrients, ensuring our clients are provided with the proper amounts of protein, vitamins, minerals and calories. Our menus contain a wide variety of foods.
Our meals are also diabetic-friendly, meaning they have a low concentration of sugar. They range between 650-800 calories and follow the guidelines of the American Diabetes Association.
Our case managers will determine the cost clients are able to pay based on a sliding scale of income, assets and living expenses. A client may be eligible full or partial county funding, or could expect to pay between $6.70 to $10.70 per hot meal received.
Our meals accommodate the following diets:
Regular
Each meal is low in salt (less than 2 grams), fat, and cholesterol. Each meal contains between 600-750 calories and meets the requirements of a liberal bland diet.
Diabetic
Meals for people with diabetes are equivalent to a regular diet meal in terms of fat, sodium, and cholesterol but provide a maximum of 75g carbohydrates per meal.
Renal
This diet, for people with impaired kidney function (renal disease), does not limit protein. It is low in salt, similar to the regular meal plan. Phosphorus and potassium are limited by eliminating foods such as dairy, tomato products, potatoes, oranges, and bananas. We provide appropriate substitutes for these foods.
Soft
This option is for adults who have trouble chewing or biting. The soft diet includes chopped meats. In addition, other hard-to-chew items may be chopped, but not pureed.
Pureed
This option is for adults who have trouble swallowing. Food is blended or put through a food processor and modified to a smooth, pudding-like consistency. Liquids, such as milk and juice, are not thickened.
Check out our FAQs or contact Monica at 610-691-1030 for more information about our home-delivered meals.
 We are happy to offer grocery shopping to our clients and those around the Lehigh Valley who have difficulty getting to the grocery store. Our grocery shopping program is convenient and easy to use, and our volunteers complete more than 1,700 shopping trips per year!
Our grocery shopping program offers flexibility (volunteers shop at your convenience), security (all volunteers are background-checked), and affordability ($3.00 per trip for Home Delivered Meal clients through Giant Direct). You'll have the same volunteer each visit.
If our grocery shopping program sounds like it's for you, check out our FAQs page or contact Bethany at 610-691-1030 for more information about how you can get your groceries from Meals on Wheels of the Greater Lehigh Valley.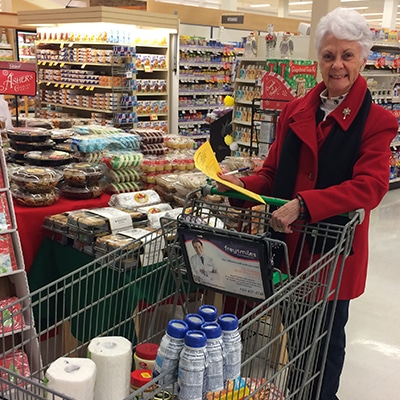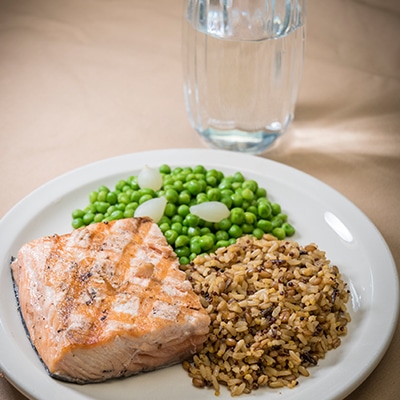 Do you want to eat healthier without cooking more? This is a perfect option for you. It's also a convenient option if you're recovering from surgery or illness or are currently unable to prepare meals.
Our Chef Packs offer 15 frozen entrees and 3 soups, all prepared by our highly accomplished chefs with taste and excellent nutrition in mind. These convenient meals offer you the freedom to eat what you want, when you want. All meals are low in fat, sodium and cholesterol.
The cost is $4.00 to $9.00 per frozen meal and $3.00 to $4.00 per soup (minimum order of 4) depending on your entrée choice. Meals are ready for pick-up within 3 working days, or they can be delivered to your door for homebound individuals who are unable to pick them up at our facility. All meals are heart-healthy and suitable for those with diabetes.
To order our Chef Packs, call Meals on Wheels of the Greater Lehigh Valley at 610-691-1030 or click below to order online.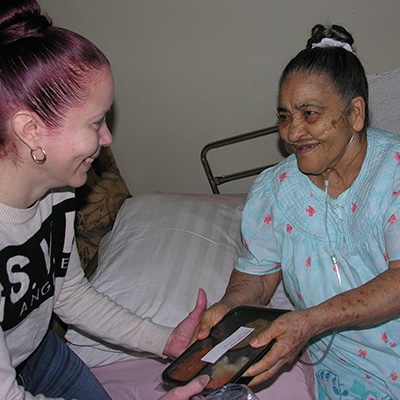 Enjoy our meals while you mend! When you or a loved one are recuperating from surgery and are unable to cook, let us bring you increased peace of mind.
We deliver our hot meals, sandwich dinner packs, and our Chef Pack frozen entrees, all made with fresh and locally grown ingredients. We are happy to deliver on a short- or long-term basis. Let our nutritious and delicious meals help you get well soon!
For more information about the Meals to Mend program or to order meals, call 610-691-1030.
We're Here To Serve You
Thanks for your interest in our services. We look forward to meeting your or your loved ones' needs today.