Meals on Wheels of the Greater Lehigh Valley (MOWGLV) held a successful ribbon cutting for their new headquarters located on Sherman Street in East Allentown off of Union Boulevard on August 26, 2021. This new building is centralized in the Lehigh Valley, allowing quicker transport of food to drop off sites throughout the Valley.  It also more than doubles storage space for the organization, provides space for nine additional workstations and includes a community space – the Fleming Community Café – for community meetings.
Meals on Wheels CEO, Vicki Coyle, explained the importance of the Fleming Community Café to the project:
"Meals on Wheels has a 50-year history of going "out" to the community. Each day, we take food "out" to clients, whether it's a senior center, daycare, or individual clients. We are very one-dimensional when it comes to our ability to get the word out about our services. The Fleming Foundation Community Café will be a way for us to bring people "in" to our facility. We want to showcase the food we make, preview different items, and host community groups".
Among the distinguished guests who attended the ribbon cutting was The Honorable Senator Pat Browne. Senator Browne spoke to the socially distanced crowd outside and with his fellow PA members of Congress, the Senator announced a $500,000 RACP grant to support necessary renovations to the building.
Representative Mike Schlossberg presented a proclamation to MOWGLV CEO, Vicki Coyle on behalf of himself and Representative Peter Schweyer congratulating the organization on the continued support to the local community and in celebration of the reveal of the new building. Other remarks during the event were made by MOWGLV Board President, Mike Santanasto and MOWGLV's Capital Campaign Chair, Bob Schoenen.
Following the ribbon cutting ceremony, exclusive tours of the new building were given to donors and attending political figures.
Meals on Wheels of the Greater Lehigh Valley is grateful to have such tremendous support from their dedicated donors, volunteers and local community, without whom this new adventure would not be possible.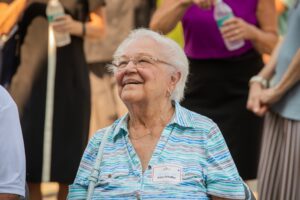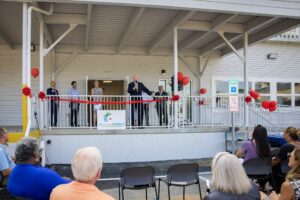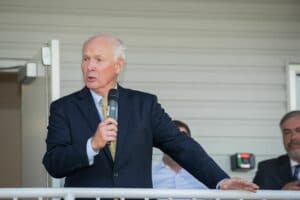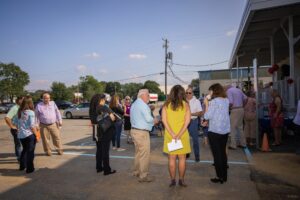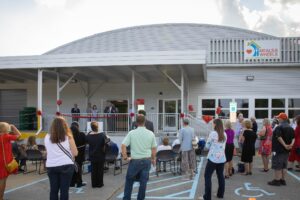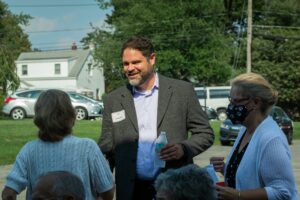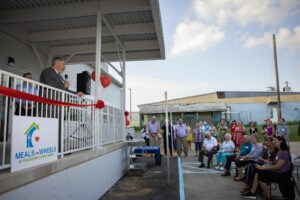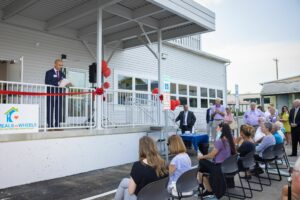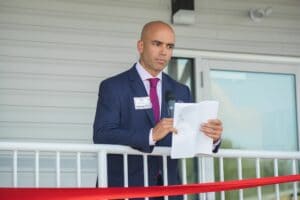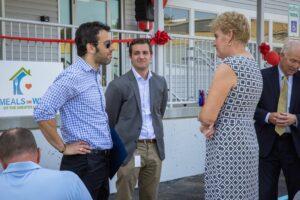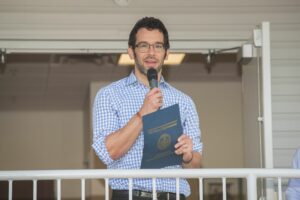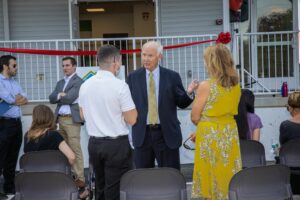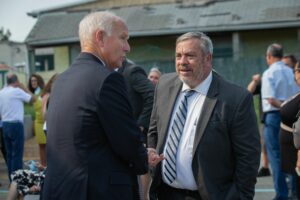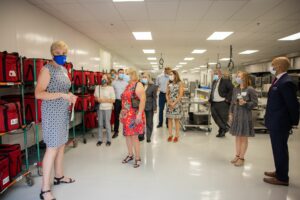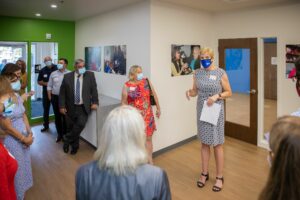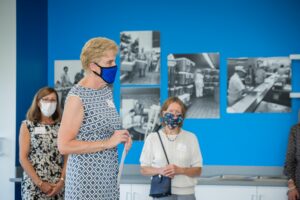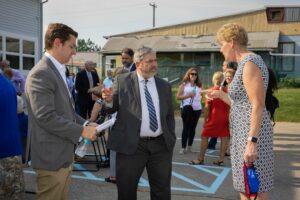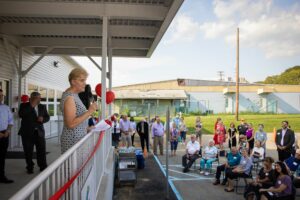 *Photo credit: Marco Calderon