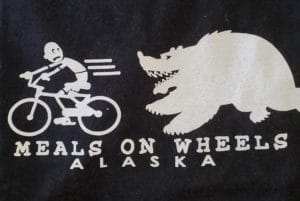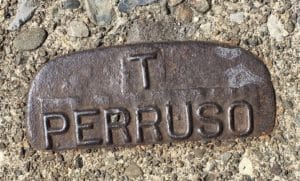 Hello,
If you emailed me last week and I didn't answer….sorry, I grabbed a few days out of here and off the grid. I was a little worried about getting egged in Vermont because of our PA license plate, but all went well. We took all of our food with us and ventured out for some good hikes. And Maple Creemees. Have you had one? It's basically maple flavored vanilla soft serve ice cream and tastes like heaven. Ok, maybe I'm elevating the taste a bit because we had them after some hot hikes. If you get to VT, have some. (Note: I didn't say one, because that would be unreasonable. Have more than one.)
Some of you have noticed that we now have the client phone numbers on the route sheets. It might take a few weeks for this new info to get around to all the volunteers. If you haven't done a route this week, please note: the client phone numbers are now on the route sheets. This will save you some time. If the client doesn't answer the door, give them a call. A grumpy and irritated "Hey, this is MOW at your door. Get out here for your meal" should be all that it takes to get them to the door. (That, my friends, is sarcasm, and not how we want you to talk to our volunteers. But you knew that). Seriously, give the clients a call and, if they don't answer, then call us. We are finding that clients are getting out of the house more now that restrictions have loosened up. Many clients are following up with medical tests and doctor appointments that had been postponed during the lockdown. In some cases, they are taking whatever appointment time they can get, even if it interferes with meal delivery. Then, they forget to tell us. We are hoping this information will make deliveries run a little more smoothly.
Mike and Nancy Perruso shared another first time delivery adventure with me. Like most of you, they have their favorite, regular clients, but they like to mix it up a bit and see new folks. They were in West Easton and Wilson Borough for the first time although they lived there when they were first married (ok, everybody, let's make "heart hands!"). Tom recognized the first building they came to as one his grandfather built over 75 years ago. Check out the attached picture, which is of a family plaque in the concrete. Very cool! (Did you all know that yours truly is a WAHS graduate? Don't ask the year). And, because we cannot just stop there: Terri Hineline notes "another small world story"—Mike Perruso's dad was a Palmer cop, as were her brother and dad and she knew Mike's dad well. She said he was such a nice man. They both grew up in Palmer and had lots to talk about when Mike and Nancy braved the county geographical boundary to get to the Easton meal pick up site.
In case any of you have cause for complaint (like waiting for us to get meals out on Fritch Dr at 10:05, or carrying an extra cooler of frozen meals—ok, that's a legitimate grumble), check out what MOW volunteers are subject to in Alaska. Tom Heigl shared the attached picture with me and said that one of the LC route 23 clients showed him this last week. The client's daughter works in Alaska. Someone in Alaska has a fine sense of humor.
Enjoy your week!
Victoria Coyle
Chief Executive Officer